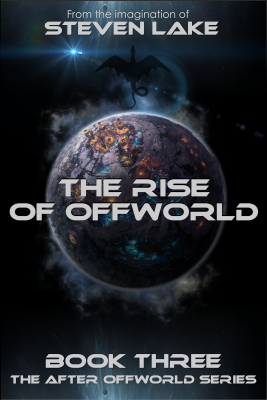 The Rise of Offworld
This story covers the rise of the people of Offworld in the post Syndicate era, as well as all of the trials, travails, and struggles they undergo as they stretch their legs and begin to truly enjoy their newly found freedom. It is also the passing of old names, and the rising of new protectors, ones who take on such difficult tasks willingly, to ensure the brightest possible future for a planet that was once a prison, and whose citizens were once slaves to the Syndicate. The future of Offworld is bright, and many adventures ahead for those who remained behind upon the completion of the race, who will push forward to build a world worthy to be lived in.
| | | |
| --- | --- | --- |
| Series: | | After Offworld |
| Release Date: | | TBA |
| ISBN: | | TBA |
| Price: | | $1.99 (Ebook) |
| Genre: | | Survival Sci-Fi/Fantasy |
| Size: | | TBA |
| Keywords: | | scifi, angels, action, adventure, fantasy, race, demons, survival, dragons |
Kindle (ie, .mobi) versions are also available at the Smashwords link above!