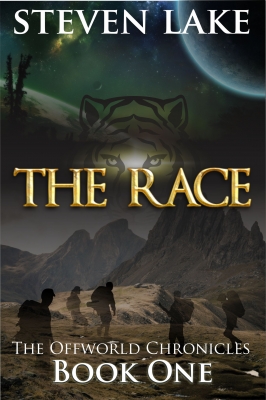 The Race
Forced to participate in a dangerous, 6000 mile long survival race on an alien planet, Simon and his team must overcome the trials of this new world and win the race at all costs if they are to have any hope of going home. But with lethal dangers at every turn, and numerous malevolent forces out to destroy them, it will take every ounce of their strength, and a generous dose of divine intervention, to get them safely to the end.
Series:
The Offworld Chronicles
Release Date:
August 2017
ISBN:
978-1370361878 (ebook)
978-1940155449 (print)
Price:
$2.99 (ebook), Print (TBA)
Genre:
Survival Sci-Fi/Fantasy
Size:
95,200 words (ebook), 298 pages (print)
Keywords:
scifi, angels, action, adventure, fantasy, race, demons, survival, dragons
Kindle (ie, .mobi) versions are also available at the Smashwords link above!