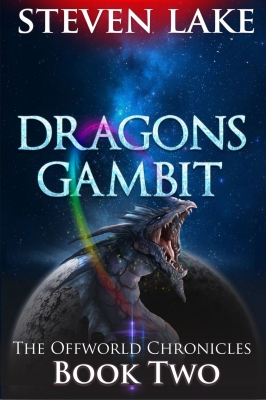 Dragon's Gambit
Hunted by the armies of the Four Kingdoms, harassed by the controllers, and caught in the middle of a war between good and evil the likes of which they have never seen, Simon's team must push forward through it all to reach the wintering grounds before the first snows begin to fall. But with dragons, demons and angels involved, nothing is as simple as it seems. With threats of death on every side, reaching the wintering grounds may be the least of their worries, as surviving what lies ahead will be their greatest challenge of all.
Series:
The Offworld Chronicles
Release Date:
February 2018
ISBN:
978-1370129478 (ebook)
978-1940155456 (print)
Price:
$2.99 (ebook), Print (TBA)
Genre:
Survival Sci-Fi/Fantasy
Size:
98,500 words (aprox), 316 pages (print)
Keywords:
scifi, angels, action, adventure, fantasy, race, demons, survival, dragons
Kindle (ie, .mobi) versions are also available at the Smashwords link above!