Latest Blog
Reliable News Sites
Wed, 11 Jan 2017 15:40:22
The below text comes from a good friend of mine and is an excellent resource for helping you sort through all the fake and questionable news running around the internet and through the main stream media.
I can't guarantee these will raise your I.Q., but you will be more informed from a conservative and Christian point of view. They are definitely an upgrade from the vehement anti Christian, anti Israel and anti freedom bias displayed by the mainstream media. They are also miles apart from the fake news sites that are making those called to be watchmen look really foolish. It's this writer's hope this list will in time be more exhaustive and provide some good alternative information. There are lots of good sites out there too.

breitbart.com (made some mistakes, still reliable overwhelmingly)
christianitytoday.com
christianpost.com
charismanews.com (very good Christian source)
dailysignal.com (one of this writer's favorites)
drudgereport.com
freebeacon.com
gotquestions.org
hallindsey.com
heritage.org
israelnationalnews.com
lifenews.com
nationalreview.com
prophecyindex.org (a good friend of mine runs this site)
prophecynewswatch.com
raptureforums.com
raptureready.com (THE best pre trib rapture resource out there)
swrc.com
theblaze.com
theeconomicollapseblog.com
thehill.com
thenewamerican.com
timesofisrael.com
townhall.com
trackingbibleprohecy.org
washingtontimes.com (not to be confused with washington post or washingtontimes.com.co which is a fake news site).
I'll update this list over time as he updates his list. In the meantime, feel free to use this as much as you see fit. If you don't see a news or informational site listed on here that you think should be here, just let me know and I'll pick his brains about it. :)
Rate this post: (0)
Viewed 44 Times
WELCOME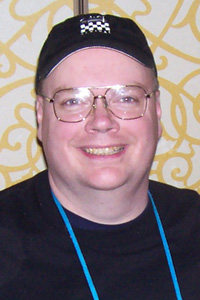 Welcome to Realms of Imagination, the website for author and developer Steven Lake! Listed here is a collection of my thoughts, writings, and other things created! So please feel free to wander around, explore the place, learn more about me and see the many things I have to offer!
MY NOVELS
| | |
| --- | --- |
| | Come check out the wide and amazing colection of books that I've written, from sci-fi and fantasy to survival and adventure, and so much more! There's something for everyone! So click here for more info! |